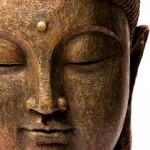 Question
How can you tell when you have got a good balance between Being and Doing ?
Answer
When your life is no longer a struggle, where each day is a new journey and wisdom and understanding can be gained.
You are in control of your body, your health….your life.
Question
How do you find that balance?
Answer
Through stillness and creating a good relationship with yourself.
Question
Can anyone achieve this?
Answer
Yes. When we are ready to give up our excuses and justifications as to why we can't change and grow.
Om Shanti